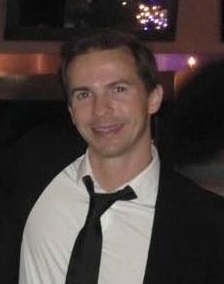 To learn more about what powers this site, check out the web stack page. If you like the content, feel free to subscribe via RSS.
Welcome to my little corner of the internet. I use this site to post mostly random thoughts and wanderings I find to help make life a little easier in regards to computing and information security. If you have any questions, feel free to contact me or comment on a relevant post and I should be able to respond in a reasonable amount of time.
I often answer questions online regarding my various computing issues I run into. I usually handle questions about technology as it pertains to information security and integration, so in those areas I am more likely to make sense and less likely to say something stupid. If I post something here that you find helpful as you build or manage your project, that's wonderful. But when push comes to shove; this is my personal site. The views expressed on these pages are mine alone and not those of my employer.
All data and information provided on this site is for informational purposes only. This site makes no representations as to accuracy, completeness, currentness, suitability, or validity of any information on this site and will not be liable for any errors, omissions, or delays in this information or any losses, injuries, or damages arising from its display or use. All information is provided on an as-is basis.
Feel free to challenge me, disagree with me, or tell me I am completely nuts, but I reserve the right to delete any comment for any reason whatsoever (abusive, profane, rude, or anonymous comments) – so keep it polite, please.
This site uses Google Analytics (Google Privacy Policy) for metrics and is hosted by Linode